Getting off to a great start.
This smile after gettin her all enrolled for college classes! ~sniff~
Having this save my butt this week... Literally! There used to be a big spot where I sat on a hot wing!
Acessorizen the grand babies.. Made these to match a dress.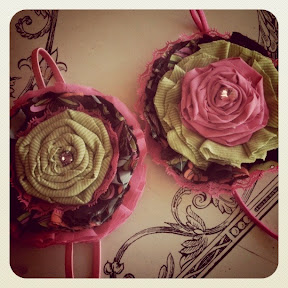 Getting this pic taken in their driveway to let me know they made it home safe and sound.
Tomorrow, Lord willing, we'll have these buried in the sand.