It really is about the simple things.
Like this moment I captured this week.
Yes, I enjoyed the beach, the pool, the food, my family,
but this was one of my most favorite moments...
This may look like just an ordinary sandcastle
but a to daddy's heart who is trying to use every possible moment as a way to

point his children to Jesus

, this is
The entire time he built it,

he talked

with Rosalyn
telling her all about Joshua and how God had them march around the city wall. She was captivated.
They sang the song

"Joshua fought the battle of Jericho, Jericho, Jericho....

" as she marched around the "city".

She loved it.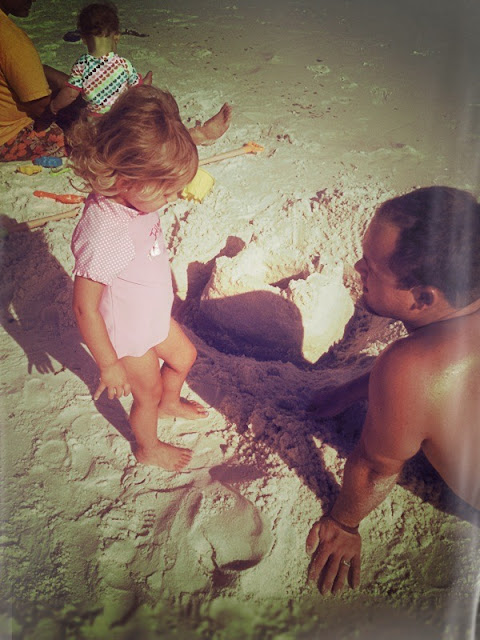 "And the walls came a tumbling down."
Her daddy shared with her how God gave very specific instructions for Joshua to follow and when he did, God won the battle for them.
She got it.
the entire time they were teaching and learning and singn,
someone else was listening and soaking it all up too.
I'm so thankful for

God's grace

in my family.
For a son-n-law that

leads

his family.
And for

teachable moments.
What a reminder this week for me to use every
opportunity to glorify Jesus.
linking up today with my friend Rebecca.