What kind of porch inspires me?
Well, this one does for sure..
source
I mean, don't you want to curl up with a cup of coffee and your bible on this thing?
This one inspires me..
source
I could just picture myself with a slew of grandkids running down this porch.
This one is long enough for

all my family

to sit down together and enjoy a glass of sweet tea.
And this one inspires me..
source
It whispers peace to me.
Come slow down and just ..be.
All those are nice and great to dream about.
But honestly the porch that inspires me the most is this one.....
My porch!
It's small and simple.
I doubt anyone would ever pin in on Pinterest nor would you find it in the pages of a magazine.
But its real.
I love what takes place on my porch and the people I get to share it with.
This is hanging on my porch.
A gift from my daughter.
It reminds us both to bloom where God has planted.
(and it's really cute like her)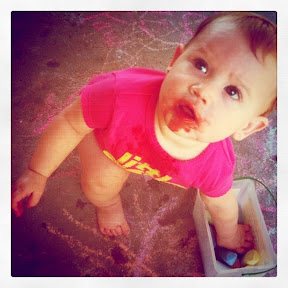 Stephanie :)
linking up today over here..