Santa Claus has come to town!
.... Well to the beach that is.
We spotted him this morning getting a little workout in.
Notice he even wears his signature color in the summer months too.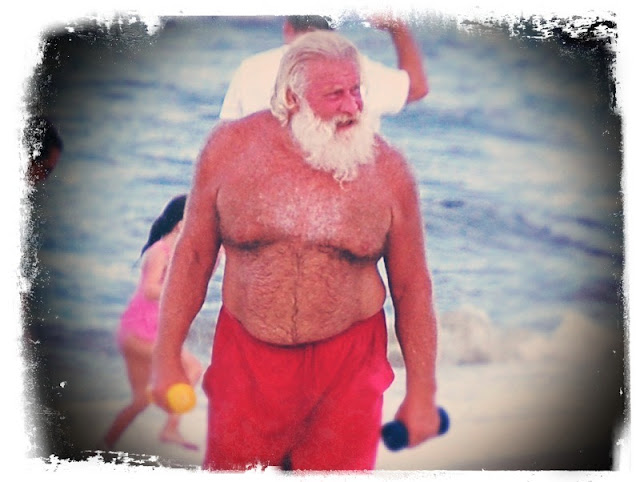 He obviously takes his job seriously...
check him out doing a little strength training as he walks getting his body ready for the "big day"!
Hope he enjoys his vacation...I think a tan suits him well, don't you think ? :)
- Posted using BlogPress from my iPad