1988

was a life changing year for me.
I was 16 years old when I discovered I was pregnant.
At that moment in my life, if felt like my world had ended.
I was very involved in school with lots of friends, a great boyfriend and a bright future.
Nick and I were the "perfect couple".
We were both juniors in high school, so in love and having a ball.
We managed to keep our secret from our families until I was almost 4 months pregnant.
As scared as I was, abortion was never an option for me.
And for that,
I am eternally grateful.
Although, I had "friends" who were all too willing to try to convince me of all I would be giving up if I went through with the pregnancy. Even a couple of teachers who took me aside to share their "wisdom" with me and remind me of not only my future I was throwing away but that of my boyfriend's also.
You see, Nick was on a fast track to a football scholarship and a promising future.
Against all the odds, we decided to get married.
I turned 17 that May. We got married at the end of August.
Nick started his Senior year of high school and two weeks later
Elizabeth Dianne Holden entered the world.
Well fast forward 23 years later and I am so glad that
I chose life
for my daughter.
This plate sits on a table at her house surrounded by pictures of her children.
What a blessing that her daddy and I didn't listen to the advice of the world,
because of that,
today we can celebrate life
....
Her life!
Happy Birthday Elizabeth Dianne Holden Sirven!
You can click
here
to see what all the Lord has been up to in her life.
She's been quite busy these days raising up little arrows to be
dangerously strong for God's Truth.
(All the while providing us with amazing grand babies to adore)
If you have ever read this blog before, you already know we like to
celebrate
.
For this party, I recruited an assistant...
She picked out all of the party supplies all by herself.
Her biggest requirement....it had to be
pink!
Both of her sisters
were able to make it for the celebration!
(which is something to celebrate in itself these days with everybody's schedules)
Even though Miss Jules had no part in the decorating decisions, she was quite helpful in the
entertainment department!
Oh, and in case you're wondering why we
affectionally, with
much admiration
call her
Here she is on her 23rd birthday with her three awesome babies all
under
the age of three!
...And here is
Big Daddy
.
He gave her this card for her birthday.
;)
Big Daddy was in charge of the cake. He went with Baby Lady's favorite....
(I wish I had a piece right now!...good job Christopher)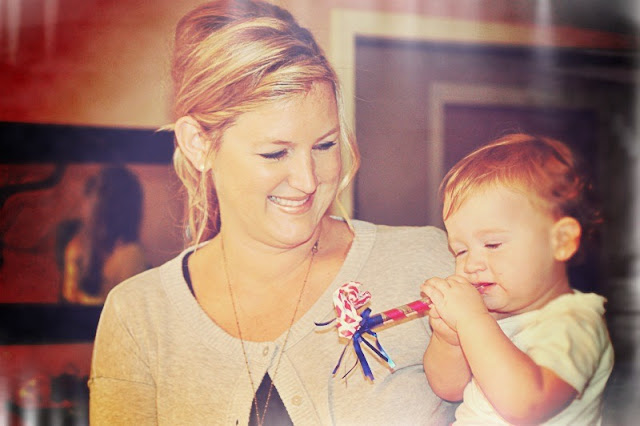 Wow. A lot has changed in 23 years.
So thankful God has allowed us to be her parents.
You were an unexpected surprise that has brought me more joy than I deserve.
I love you and pray you have a wonderful birthday.