This week my posts and comments will be brief.
My hubs is preaching a week long revival and my time will be limited.
Kicked off things yesterday and the Lord brought a great Word.
I am anticipating the Lord "cleaning up" some hearts this week
starting with mine first!
I am also humbled that He would choose to use me and Nick for such a calling.
I -we- don't take that lightly.
Please pray that lives will be transformed and revived this week!
Thank You. To Him be all the glory!
Here are a few random pics of silliness. I love my life the Lord has blessed me with. For reals.
Lovin we get to stay in a hotel all week together.
Hotels always makes it feel like a mini vacation!
So thankful for the church blessing us with such awesome accommodations!
Got this text from Lydia as we were literally pulling out the driveway.
This is their first time that they are staying with some of our friends instead of their grandma (who happens to be out of town this week too.)
Pray for them! (and me too!) lol!
Those crazy girls.
...I think in Lydia's excitement she accidentally texted "I'm" instead of "in".....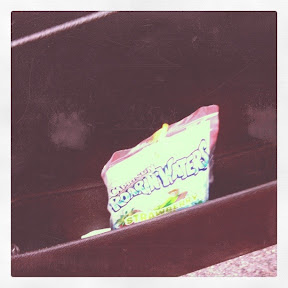 Remnants of time with the grandkids
Opened the back seat of our car to grab our bibles right as we were headn into church and found this. Nothing like sticky Capri Suns in the back seat.
Coerced Lydia into a pedi before I left. :)
"How then shall they call on Him in whom they have not believed? And how shall they believe in Him of whom they have not heard? And how shall they hear without a preacher? And how shall they preach unless they are sent? As it is written:
"How

beautiful

are the

feet

of those
who preach the gospel of peace,
Who bring glad tidings of good things!"
Romans 10:14-15
Thanks for the prayers!
Posted using BlogPress from my iPad