Am i inspired by the beach?
Um.. Yes!
Something about getting up before everyone, having my toes in the sand, hearing the waves crashing, coffee in my hand and reading God's word all at the same time! Yes, please!
We have been going every year now for 11 years (except for the year Katrina hit) and it has been incredible how our family has changed and grown through the years. We have gone from

kiddie toys

to

boogie

boards

to

boyfriends

coming (who we made sleep in our closet in our room!) to

son-n-laws

and now

back to kiddie

toys

for grandkids. Wow. I wish I was at home to share a picture or two from the beginning.
So much fun.
So much change.
So much still yet to come.
Talking about beach inspiration...here is a poem I wrote on one of my very first beach trips. So long ago, that the girls were still small. It was one of those mornings when I left everyone sleeping, slipped down to the beach with my coffee, bible and my notebook. The poem itself isn't anything amazing but what blesses me when I read it is remembering where I was on my journey with the Lord.

It was in the very beginning of my

love affair with God's word.

I had been reading through the book of Job and specifically chapter 38. God answers Job and describes His greatness... You know the chapter when God says.."Where were you when I made this...Where were you when I made that..." And He states that He told the waves of the sea how far they could go and exactly where they must stop. I was in

awe

of

God the Creator

that morning as I looked at- and felt- and smelled- one of His mighty works as I was reading about it.
The Sea
As I sit and admire this sea so vast,
My respect, its waves so loudly demand.
I ponder its contents underneath its blue blanket,
My imagination runs wild in my head.
This world I can't see that lives underneath this blue
My emotions are many inside,
Amazement and awe of God's handiwork
With each break of the loud boastful tide.
Fear creeps in as I think of the control
These waves have over my small in comparison frame.
The creatures within that can destroy if they choose
And with them they bringing much pain.
Then I'm reminded of my awesome Savior
Who's shelter I have in His wings.
My mind may race away with my fears,
Then His love and security He brings.
I no longer fear the strength of the sea
For my Father who loves me designed it.
He knows each piece of sand on the ocean floor,
He purposely handcrafted it's contents.
His security and shelter is the beach that I relax on
As I gaze out at the ocean top.
For He's in control when He told the sea,
"This is as far as you come. Here your proud waves must stop".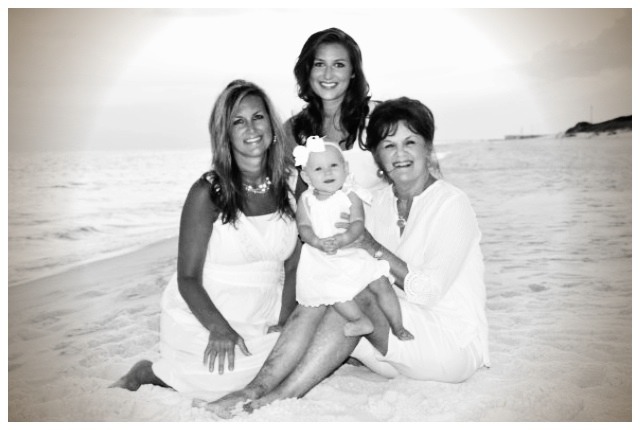 four generations
Dreaming of this years trip.
A little over a week away.
"squeal"! I can hardly wait!
Stephanie :)
linking up with Gussy Sews Inspiration Workshop.
Posted using BlogPress from my iPad